US Building Laboratories was formed to provide solutions that are relevant to the construction and environmental industries. Working independently and in conjunction with other laboratories, US Building Laboratories provides environmental analysis; energy testing; ASTM testing of construction materials; chamber testing; Chinese Drywall testing; mock up testing for roofs, walls, doors, windows; forensic analysis; and scientific research & development.

US Building Laboratories joined forces with AllerAir Industries and US Building Consultants to develop an advanced air filtration system for the reduction of Hydrogen Sulfide (H2S) that could offer temporary stabilization of homes with Chinese Drywall.
(Click here to read more about H2S)

Environmental Testing (ASTM Standards)
Chinese Drywall Testing
Research & Development
Energy Efficiency Testing
Forensic Analysis
Chamber Testing
Sulfur Dioxide Air Emission Recovery and Reuse in China
Read about our Air Filtration Systems.
This website is currently under development.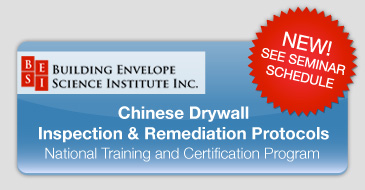 Toll Free: 1-888-791-LABS
Fax: 321-244-0228
Hours: Mon – Fri: 9am – 5 pm

5690 NW 144th Place
Reddick, FL 32686